Adware Removal 1.0.1 – Remove Adware, Malware, and Restore Browser
---
Adware Removal is the professional version of Adware Doctor. By choosing Adware Removal, you're offered with the following

powerful features:
Real-Time Adware/Malware Protection
Remove Adwares/Malware
Stop pop-up scams from Adware/Malware
Restore your web browser back to normal
All extensions, cookies and caches will be removed
Bookmarks and navigation history will be kept.
WHAT'S NEW
Version 1.0.1:
REQUIREMENTS
OS X 10.10 or later, 64-bit processor
---
ScreenShots :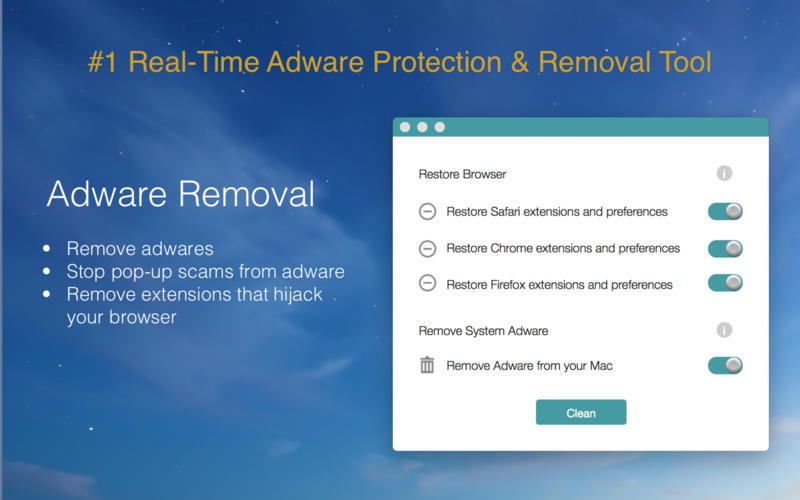 Using VPN will prevent your ISP from tracking your activity especially when downloading torrents, so it is highly recommended to use VPN service to hide your identity & avoid DMCA notices!! GET VPN SUBSCRIPTION NOW
If you are using Adblocker!! Please support this website by adding us to your whitelist. Ads are what helps us bring you premium content! Or read this to know how you can support us. Thank you!
Size – 5.3MB