How to fix damaged app message on macOS Sierra or later + Helper
---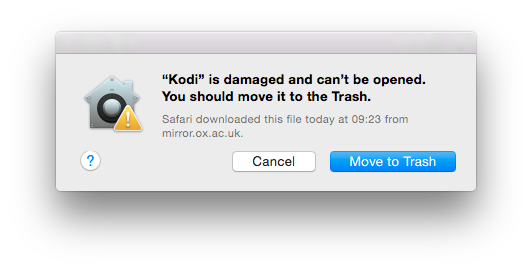 ---
To resolve Gatekeeper issues on macOS Sierra and unlock images and programs ( annoying image/application is damaged messages pretending you cannot open things ).
For that reason you might have to completely disable Gatekeeper checks, and to do that open your terminal and type:
sudo spctl --master-disable
Your mac password will be required.
Or we recommend to use our Helper to do that for you, the helper offer the following options:
Disable Your GateKeeper.
Enable Your GateKeeper.
Allow Single App To ByPass The GateKeeper.
Note: TO OPEN THE HELPER FOR FIRST TIME RIGHT CLICK ON IT THEN CLICK OPEN
Off course we recommend choosing the option NO 3 which will keep your GateKeeper enabled but bypass it for a certain ( selected ) app/game.
Here is a video tutorial on how to use the helper:
For Mac OS X 10.11 or later read this
NMac Ked Team

Using VPN will prevent your ISP from tracking your activity especially when downloading torrents, so it is highly recommended to use VPN service to hide your identity & avoid DMCA notices!! GET VPN SUBSCRIPTION NOW
If you are using Adblocker!! Please support this website by adding us to your whitelist. Ads are what helps us bring you premium content! Or read this to know how you can support us. Thank you!
Size – 1.8MB